Virtual Workshop on February 25 2021 with the goal to be a first milestone for the Lab.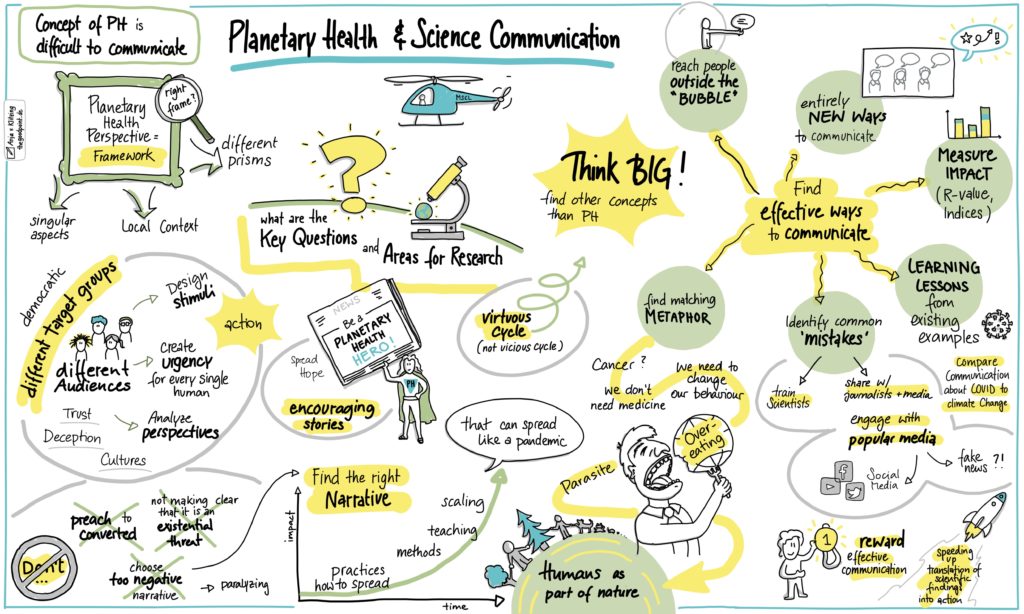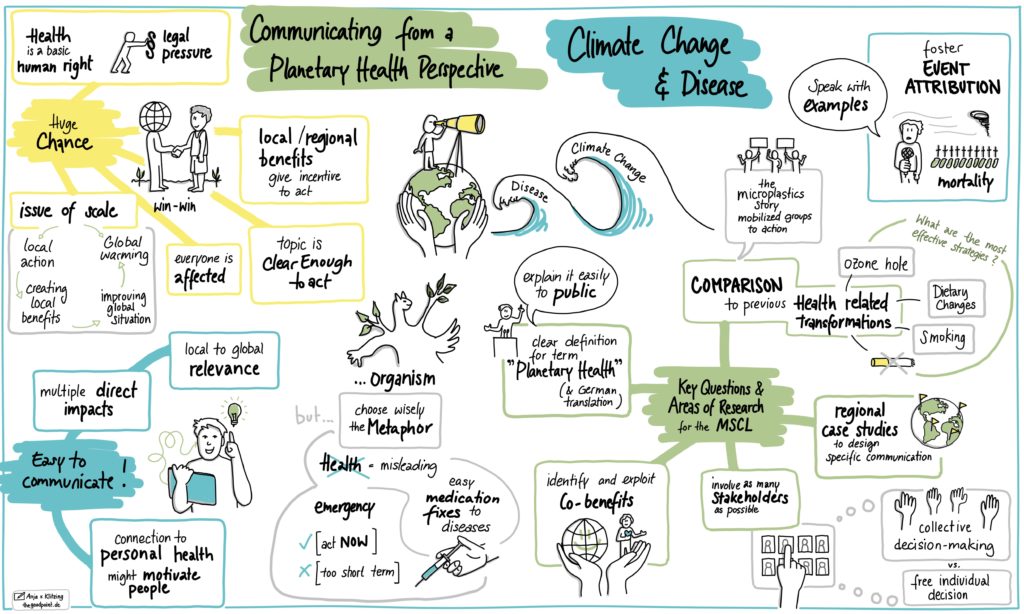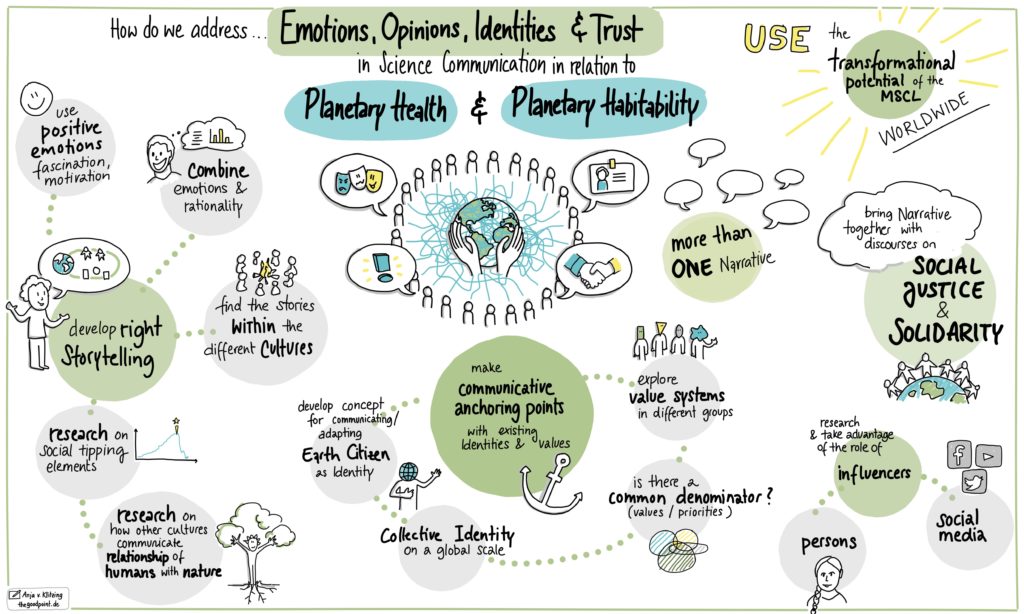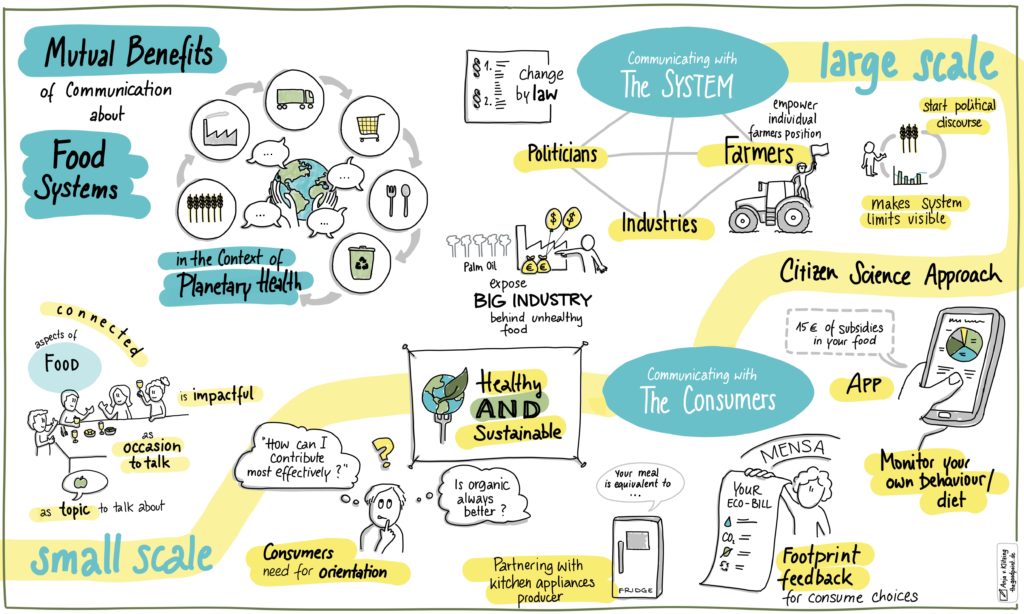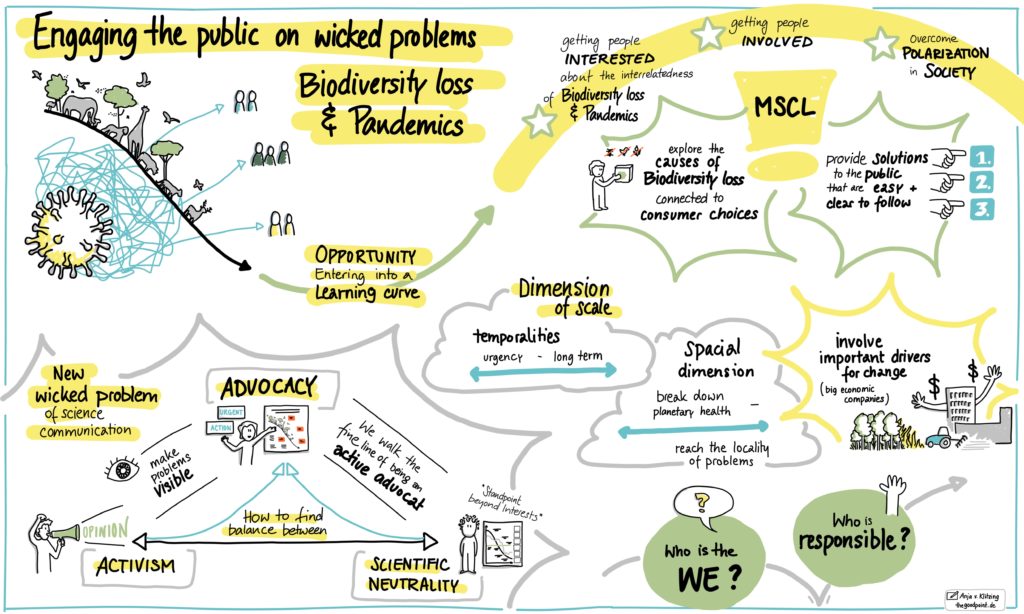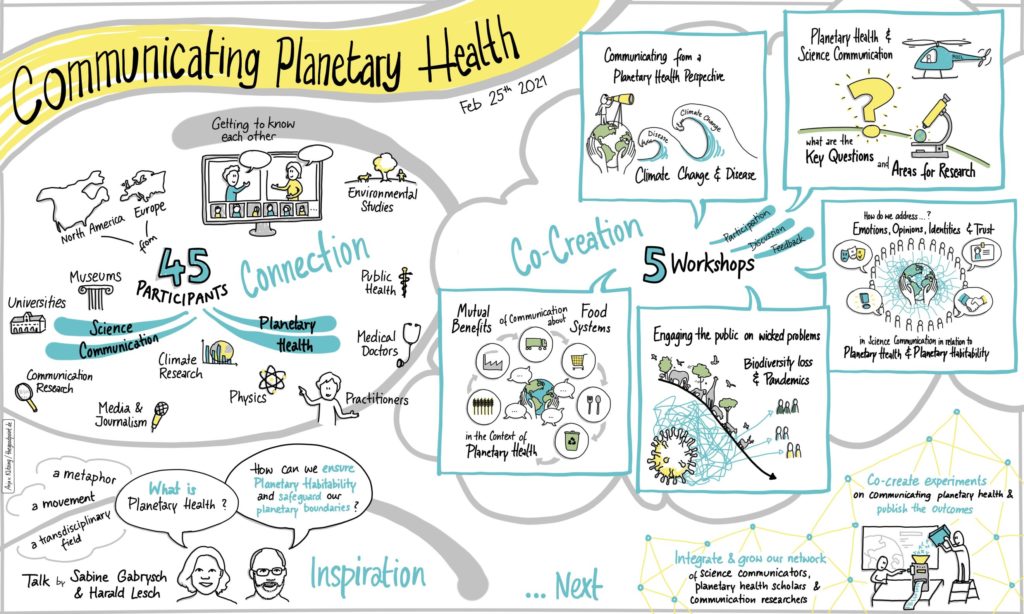 Planetary health is an incredibly important, large and complicated issue. This means, there needs to be a vision, collaboration, and creativity. Or to put it in terms of the planetary health community, there is a knowledge challenge, an implementation challenge, and an imagination challenge before us.

With the Munich Science Communication Lab, we want to be part of this transdisciplinary community because we think that communication plays a threefold important role in the processes at hand. First, communication is important for us in interacting with the public we serve – to get the message out. Secondly, communication is also important to get the message in, to understand how the public perceives our facts, visions, and solutions. Thirdly communication is important for us as a field, to understand ourselves and each other. Defining what we are and agreeing on a common language, while keeping our diversity and openness.

The workshop created a shared vision of how to do this.